Portuguese language documents, improved new design, remade DC bus configuration
pvDesign - version 1.6.35
New features
In this update we made the following additions and changes:
Portuguese language documentation: Now you can download all of our documents in Portuguese, in PDF, and in editable format. To do so, click on a document and choose the language in the dialog.
Improved new design loading speed: We made changes to the internals of the new design page which will greatly increase the loading speed of the page.
DC Bus configuration: We changed the model which calculates the DC Bus configurations. The new model should yield better configurations and the simulation times should also be shorter.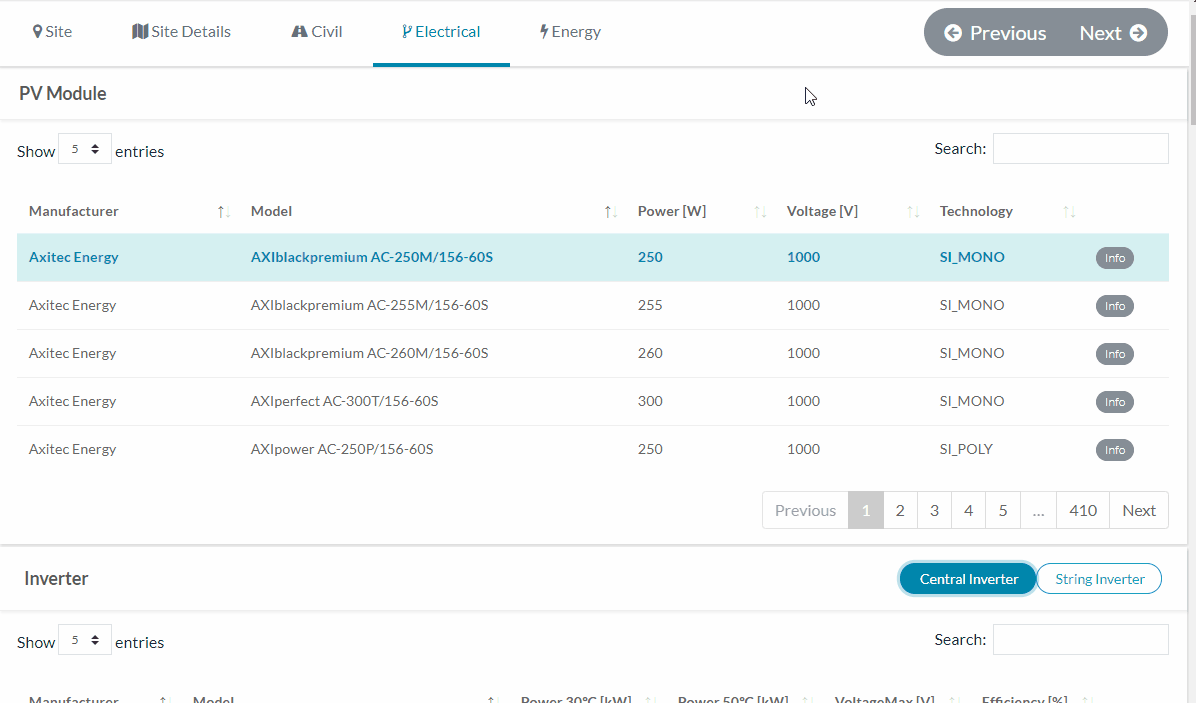 Layout model enhancements: In the past weeks we have been monitoring the errors causing some simulations to fail. We have made improvements to the layout calculation model which should prevent most errors.
Improvements and bug fixes
We also fixed the following bugs:
We fixed a bug that was causing the site details not to load in the new design tab.
We fixed a bug that caused the power station names in the layout not to be correct.
We changed the way we compute the possible structure blocks the electrical configurations, now the blocks should be more reasonably sized.