Learn what information is needed to define a structure in pvDesign
pvDesign allows users to create their own custom structure. It can be either for trackers or fixed structures (South-facing or East-West). To create one, you'll need to go to the "Equipment" tab, choose structures, and then click on the "Create Structure" button.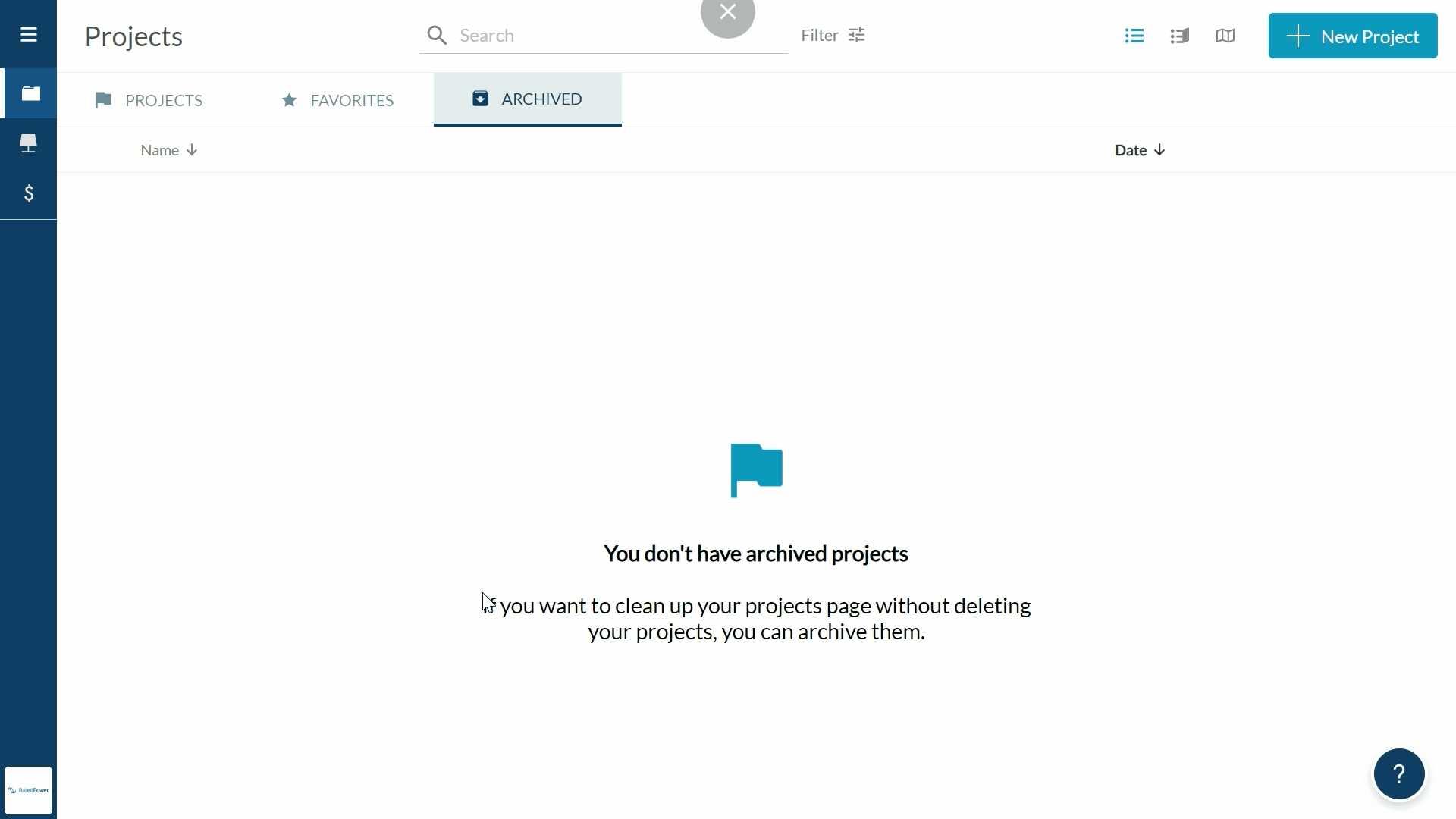 Choose the type of structure you want to create and proceed to update its respective inputs. For all structures you will need:
Model and manufacturer names
Configuration ( # of rows of modules)
Orientation (Horizontal -Landscape- or Vertical -Portrait-)
Module spacing in the axial direction
Module spacing in the pitch direction (for configurations of 2 modules per row and upwards)
If it's recommended for bifacial or not
This is a merely an informative choice. pvDesign allows to use monofacial modules on bifacial-recommended structures, and vice-versa. If a bifacial module is selected, the back-face energy production is calculated (factoring in the position of the torque beam).
For trackers specifically, you will need to indicate:
Tracker type (single-row or linked-row)
Maximum slopes in the North-South and East-West direction
Minimum and maximum tracking angles
Motor gap spacing
Axis gap (for configurations of 2 modules per row and up)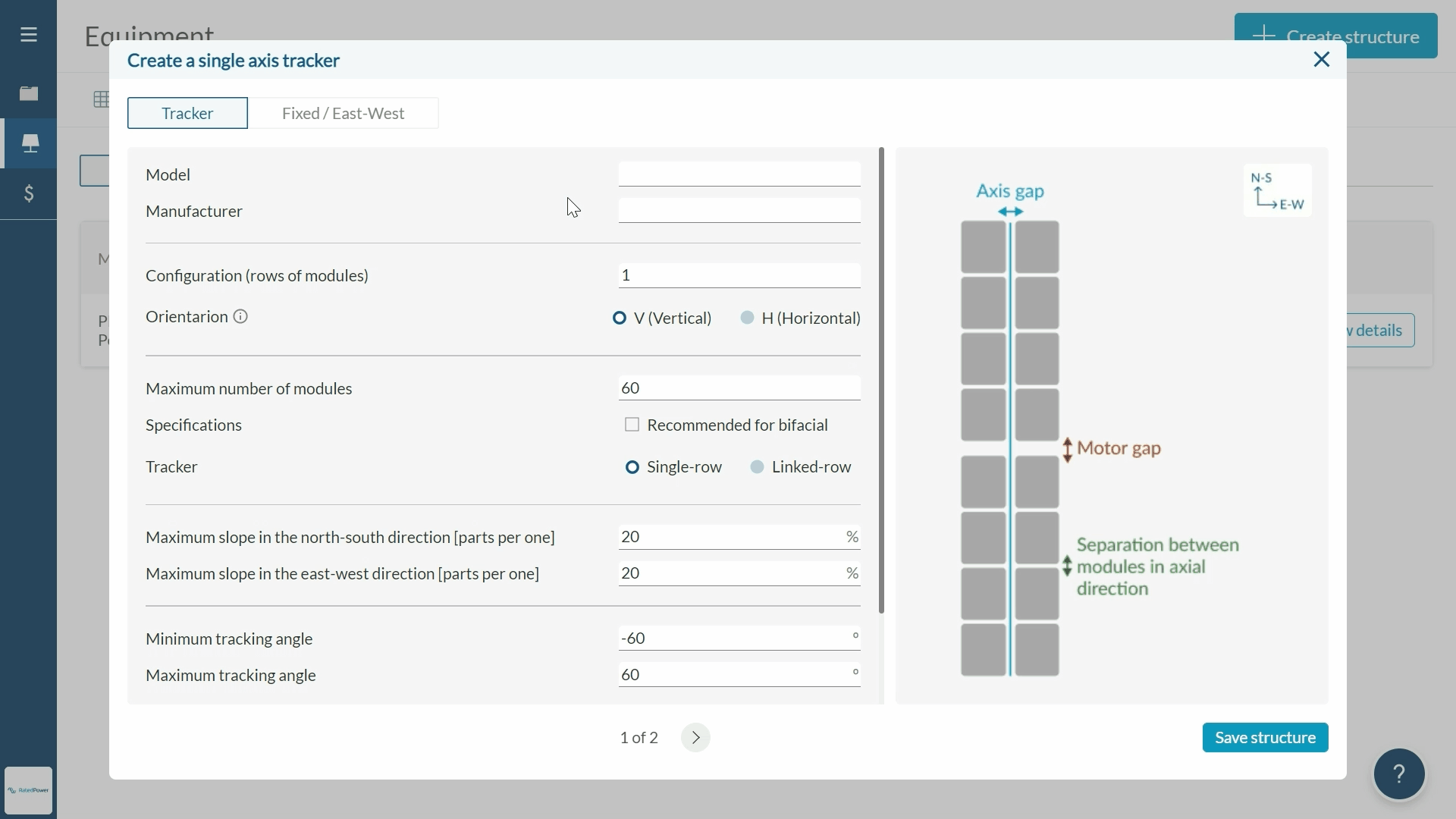 For fixed/East-West structures you will have: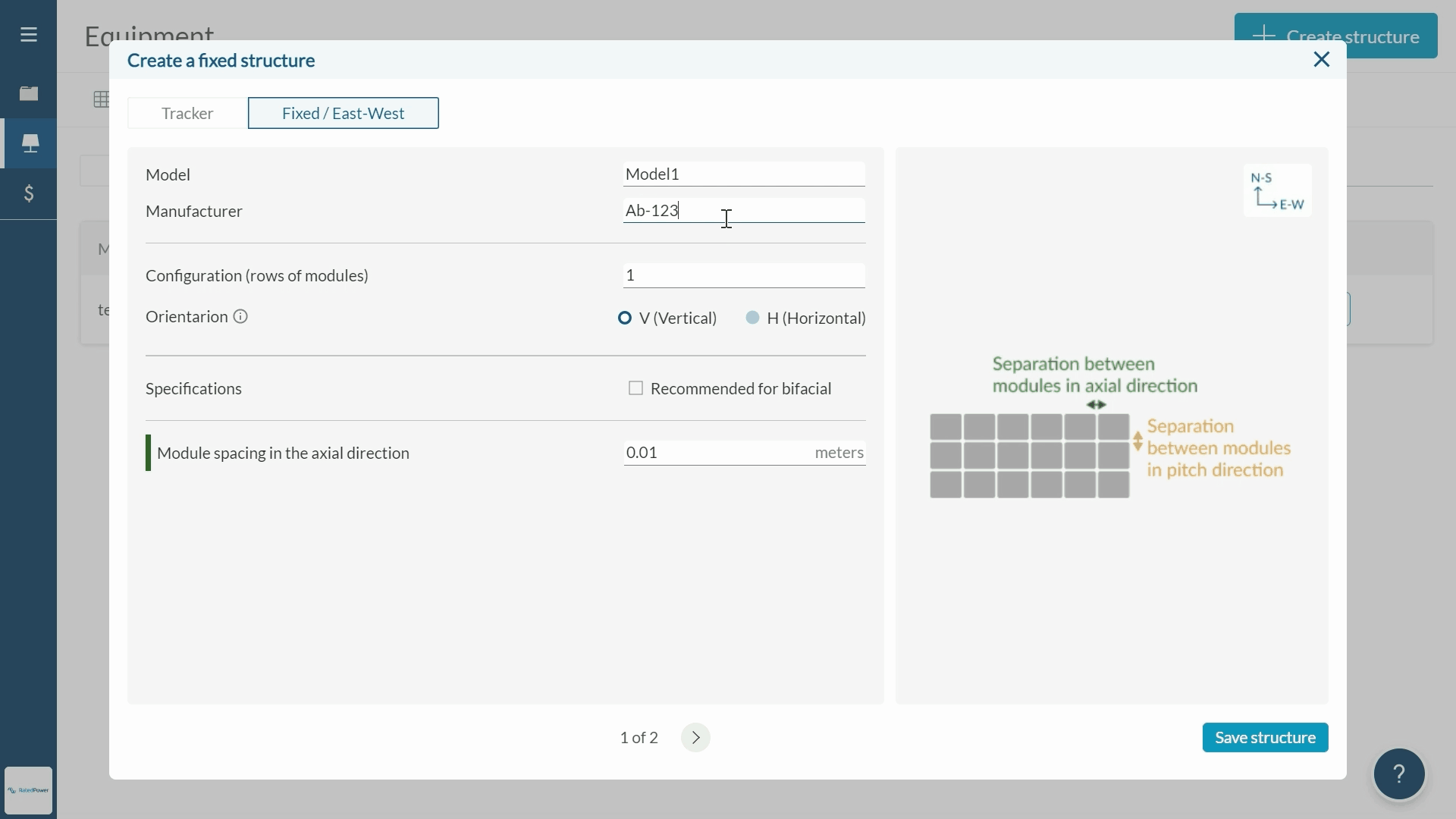 When you click on the next page you'll be able to see the information regarding the piles and gap spacing. Here you can provide:
Number of piles per structure
Gap length between piles
Maximum overhang length
Total length
Even though you've selected the lengths on the top part, you can also edit them individually on the bottom part. You can remove any piles you don't need, or change the value of the length to any other, as long as those values are not above the ones you specified on the top part.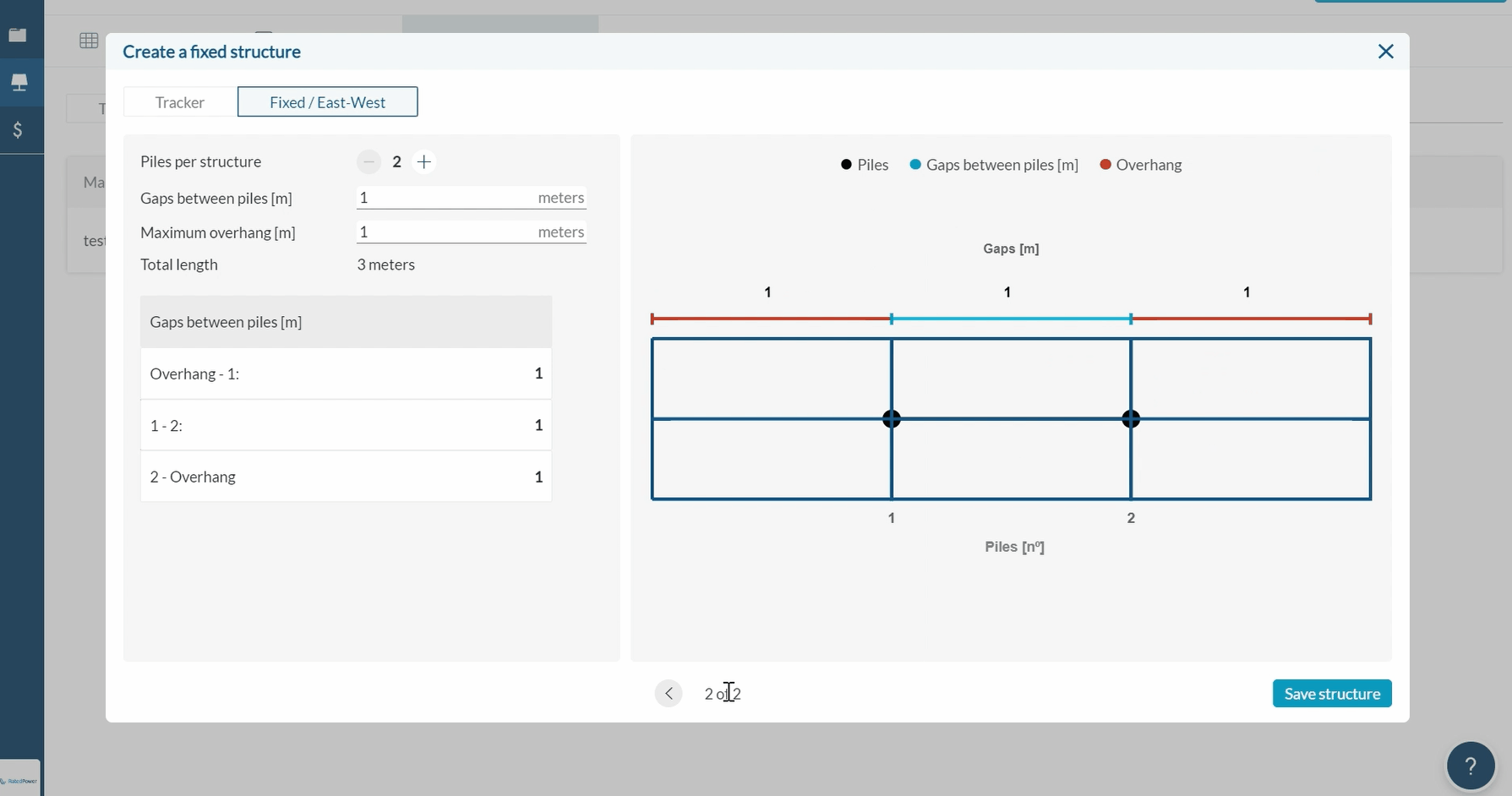 You don't need to worry about mono or bi-pole inputs for now on the structure creator. During the design process under structure selection, you will have the option to choose either one.
If you would like us to create a structure for you, please send an email to support@ratedpower.com with the datasheet, or any other additional information containing the following:
The type of tracker (single or linked-row)
The type of modules it accepts (mono-facial & bifacial or only bifacial)
The configurations it accepts (2V, 4H, etc...). Where V = vertical, portrait and H = horizontal, landscape
The maximum number of modules
Maximum slope in North-South direction
Maximum slope in East-West direction
In case the tracker is of the linked-row type, up to how many rows can it accept
Maximum tracking angle
Minimum tracking angle
Axis gap
The gap between modules in the axial direction
The gap between modules in the pitch direction
Gaps between piles
Maximum overhang
Number of piles
For a tracker structure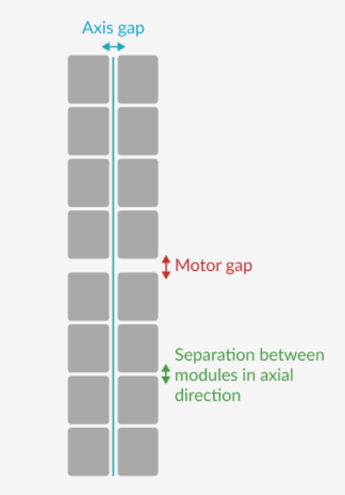 For a fixed structure
Once we receive this information, we will create the structure as soon as possible.
---
For any other questions or more information regarding this topic, you can contact us at: support@ratedpower.com